Leave Management Guide: Navigating the Food Industry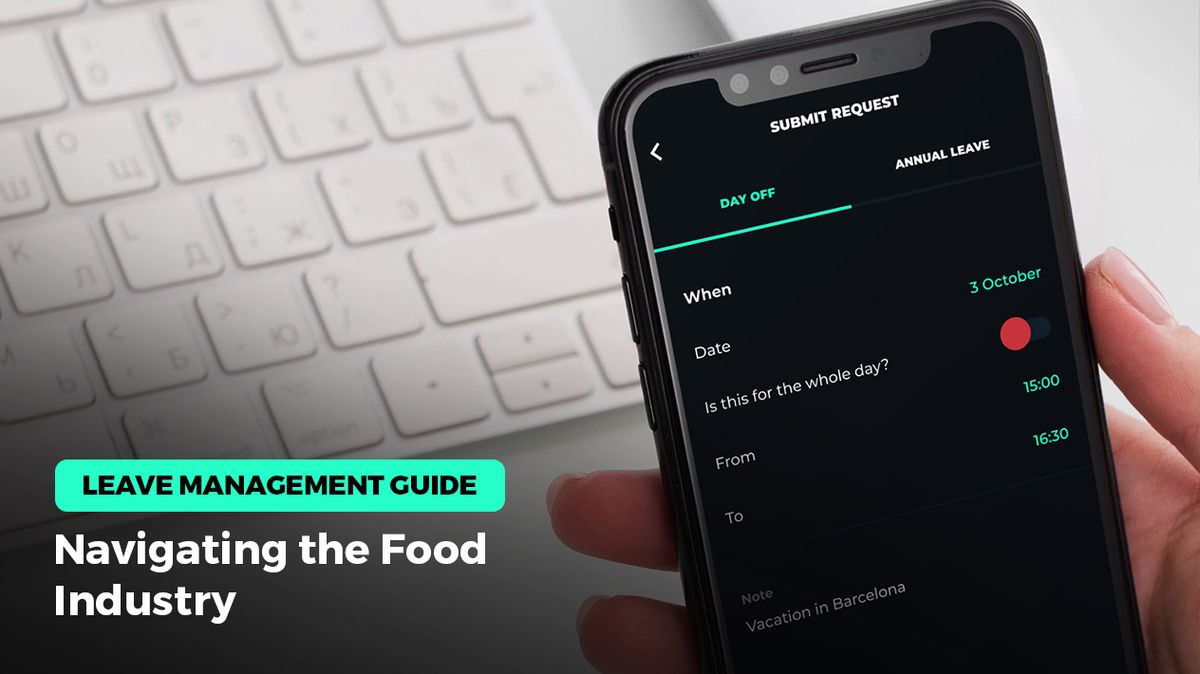 In today's fast-paced and ever-changing business environment, leave management software is becoming an increasingly vital tool, particularly for the food industry. This trend is driven by managers' unwavering desire to organize and streamline their leave management processes in a field that has become receptive to continuous improvements.
Restaurant managers and HR departments relied on Excel spreadsheets, emails, and paper forms for a long period of time to manage employee shift schedules and leave requests. To meet the demands of a fast-moving lifestyle and increased responsibilities, however, swifter and more efficient solutions are required, and technology is the only solution to this problem.
Therefore, Blend is an innovative employee scheduling and shift planning app with leave management software, providing food industry managers with an automated, comprehensive, time-tracking, and self-service mobile app solution.
This software enables managers to make swift decisions, increase productivity, and provide employees with clear and concise work schedules, thereby contributing to the expansion of businesses.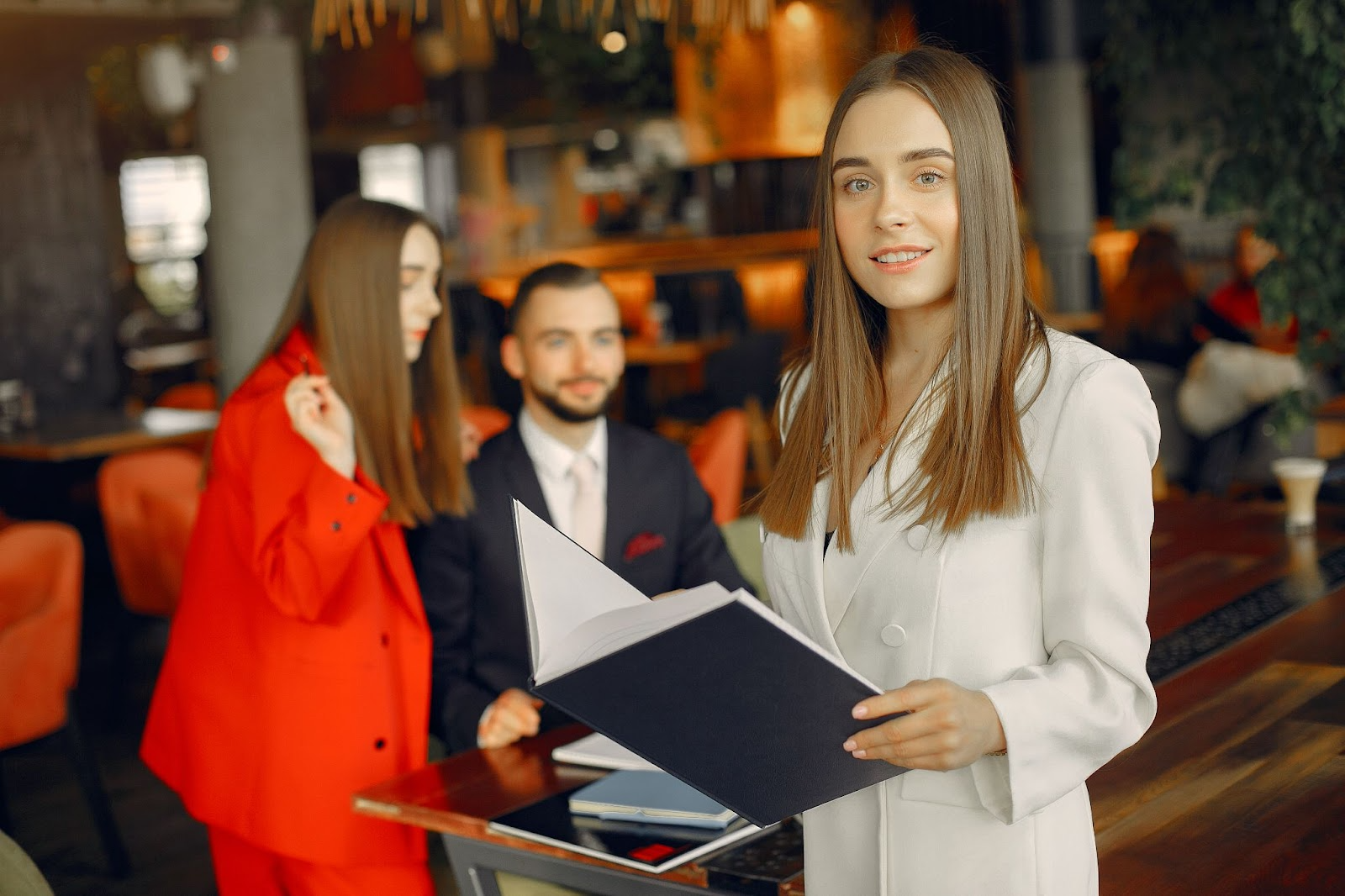 What is leave management software?
Leave management is best for restaurant managers to customize their staff's leaves through leave policies and gain valuable employee insights. Leave management systems assist businesses by providing a self-service solution and complete HR software.
With a leave management tool, the whole procedure becomes more simple for employees and managers to approve or deny requests per the company's leave policy and regarding the appropriate leave dates. Choosing the best leave management system software will determine the effectiveness with which the entire employee directory handles time off.
Leave management systems should include an employee self-service function that delegates the task of submitting leave requests to employees, freeing up manager time. This software helps managers identify absence management, increase productivity, and accumulate leave balances. Overall, leave management procedures are streamlined through accurate data and custom reports.
Why are leave management systems essential?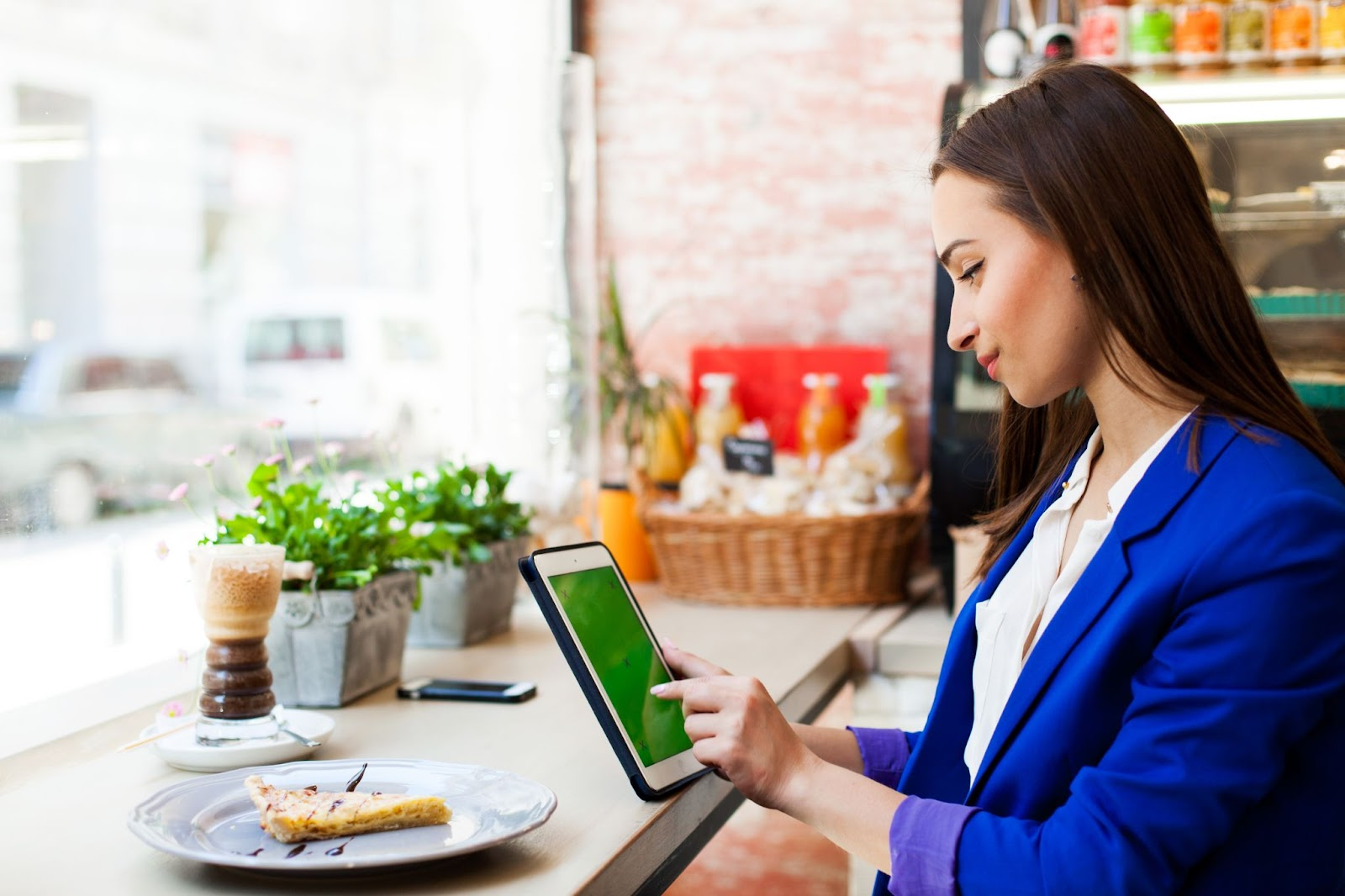 As stated above, the leave management system offers several benefits to the food industry by providing an all-inclusive and beneficial leave management solution. The most important feature of these leave management systems is their ability to automatically manage leave requests, even when the HR manager works remotely or abroad. One of the software's most essential features is exactly this.
The automation these tools provide makes the entire leave management process less time-consuming and exhausting for the manager. This may occur since a single leave management system has a comprehensive plan for all employees' leaves, time off allowance, shifts, vacation tracker, sick days, etc., from the beginning of the year.
This way, HR managers have a comprehensive approach to ensuring no one is mistreated with shifts and vacation days. Leave management systems are based on company policy, enabling HR managers to make confident decisions regarding leave requests. Every decision is recorded, and everyone can download the HR reports.
By streamlining tedious tasks such as phone calls for days off, leave disputes, emails for time off, submitting leave requests, writing reports on Excel spreadsheets, etc., an automated leave management system facilitates a seamless employee experience. Leave request was never so straightforward!
Employers are obliged to pay any unpaid or unused leaves upon an employee's departure, so ignoring leave management would be unwise. This is where automated leave management comes in. Effective leave management will save time and money while ensuring a smooth operation in the food industry.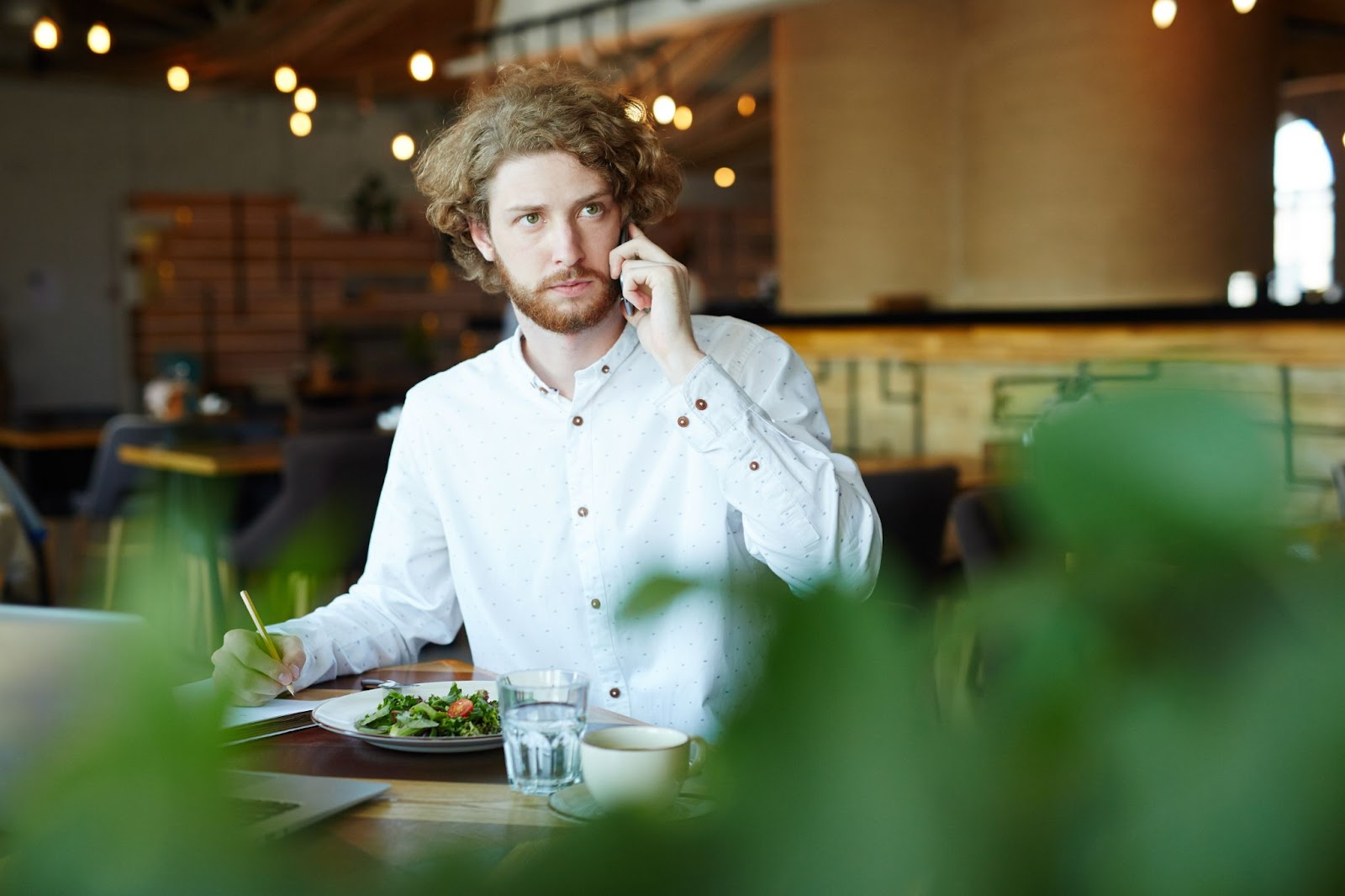 What does Blend's leave management system include?
Blend's employee self-service portals help managers make staffing and resource allocation decisions by submitting leave requests, managing tools, tracking employee absences, automating approval workflows, customizing leave policies, reporting, and analyzing data. Blend's leave management systems integrate with payroll and scheduling systems to provide a complete employee management solution.
Blend's Shift Swap tool lets managers find and replace employees in their work schedules with a few taps. This ensures that a replacement can be found quickly without disrupting the schedule if an employee misses a shift. This tool lets managers make schedule changes quickly and easily without manual adjustments. Moreover, this feature permits employees to swap shifts to find the one that better defines them.
Blend's reporting and analytics give managers real-time insights into team attendance and absence patterns. These insights can help managers determine staffing levels, identify areas for improvement, and optimize team performance. Food companies, whose staffing levels vary by season and event, benefit most from this tool.
Blend's mobile app lets employees view their schedules, leave balances, and requests from anywhere. This feature ensures that all employees know the team's schedule and actively participate. At the same time, everyone receives automatic notifications about their shift start.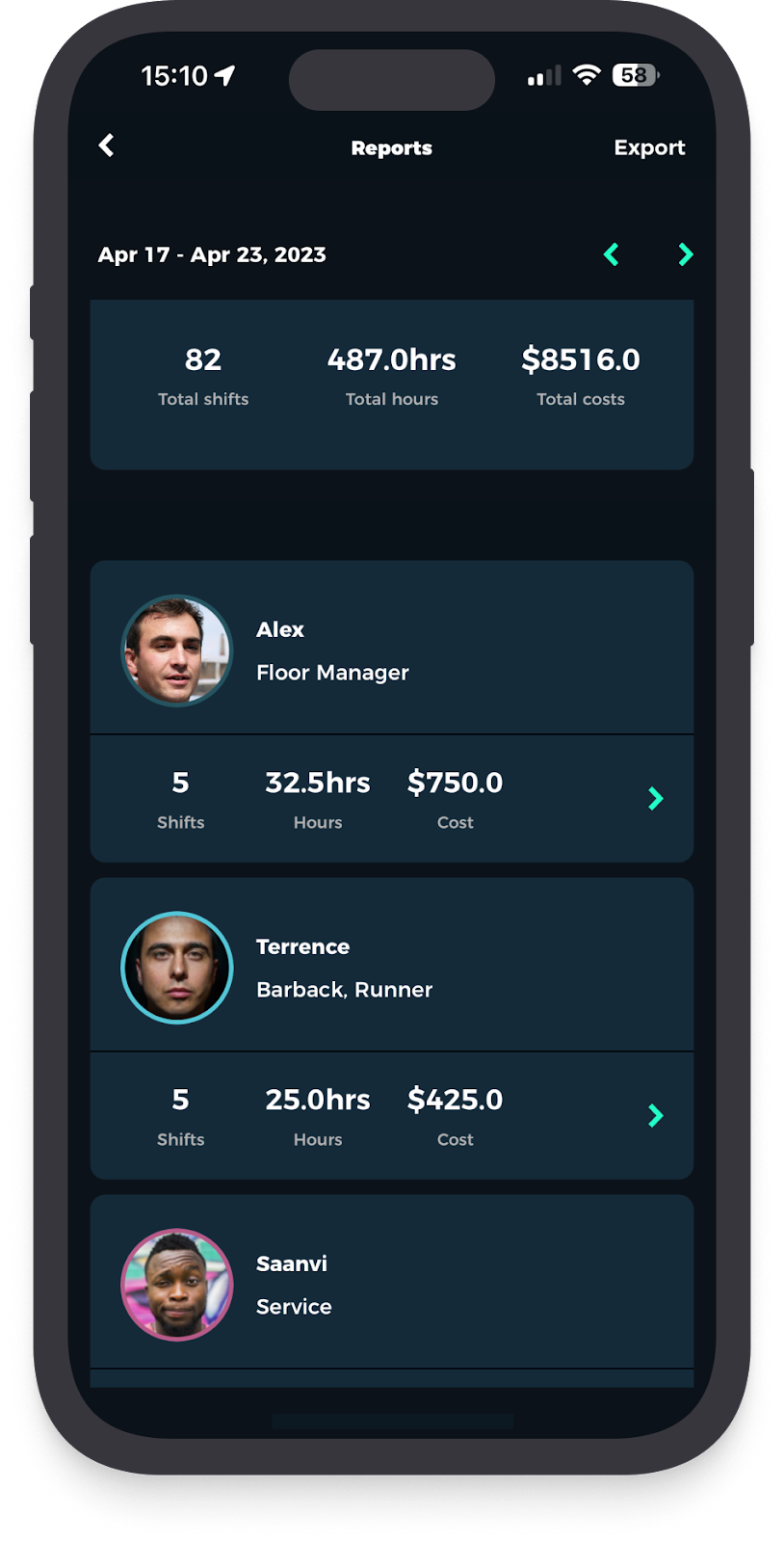 Blend's leave management software streamlines approval, scheduling, and employee productivity. Therefore, food companies looking to streamline HR and boost team performance should consider it.
Technology speeds up HR processes and boosts employee productivity. Blend's leave management software streamlines approvals, improves scheduling, and provides real-time attendance and leave data.
Blend helps food companies optimize team performance and provide excellent customer service. Today's competitive business environment requires effective leave management. Blend is a top choice for leave management systems.
Blend automates leave management and shift scheduling by letting employees request sick leave, view their leave balances, and track their requests in real-time through the mobile app. Using the app's mobile interface, they can request a leave anytime, anywhere. Blend's automated leave request approval process reduces HR's workload.
Blend keeps track of employees' time off and schedules by letting managers set up teams, assign shifts, and track attendance with time tracking. This function eliminates manual scheduling and reduces errors, ensuring employees are always available.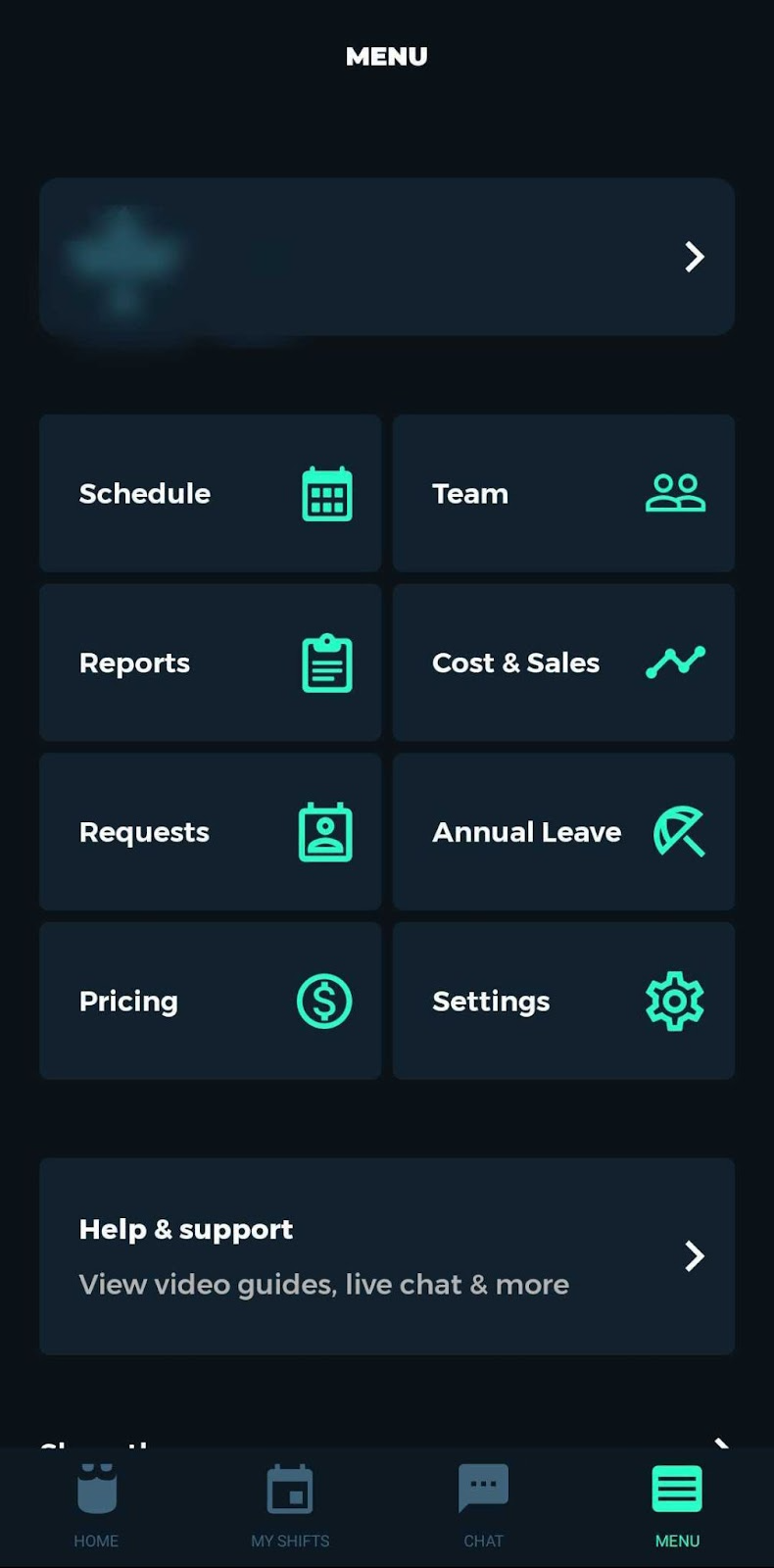 Why is Blend the ultimate solution for leave management software
Leave management
The food industry can easily manage leave and vacation with Blend's software. It lets employees quickly request time off, view their annual leave balances, and submit requests to managers.
Employee Attendance Tracking
Blend dashboards allow managers to approve leave requests instantly. They can also assign fixed days off and unpaid leave to team members, manage time off and leave balances, and ensure they are never understaffed. Blend's leave management and vacation tracking software improves employees' jobs.
Employee Self-Service
Blend's essential Shift Swap tool lets managers find and replace employees in their work schedules with a few taps. Fair shift swaps save businesses time and money. This management software simplifies payroll processing, compliance risk, and productivity. HR managers can track public holidays and vacations, making their program more effective and targeted. In addition, Blend can notify staff on holidays or days closed.
Employee Directory
Employees can now request time off faster and easier with a tap. Approve leave requests while away from the job. Manage team's leave balances and assign fixed days off to each member to reduce back-and-forth. Moreover, Blend offers payroll software that streamlines payroll, specifies time off, and gives employees 24/7 access to their leave entitlements.
Learn more about Blend through educational videos.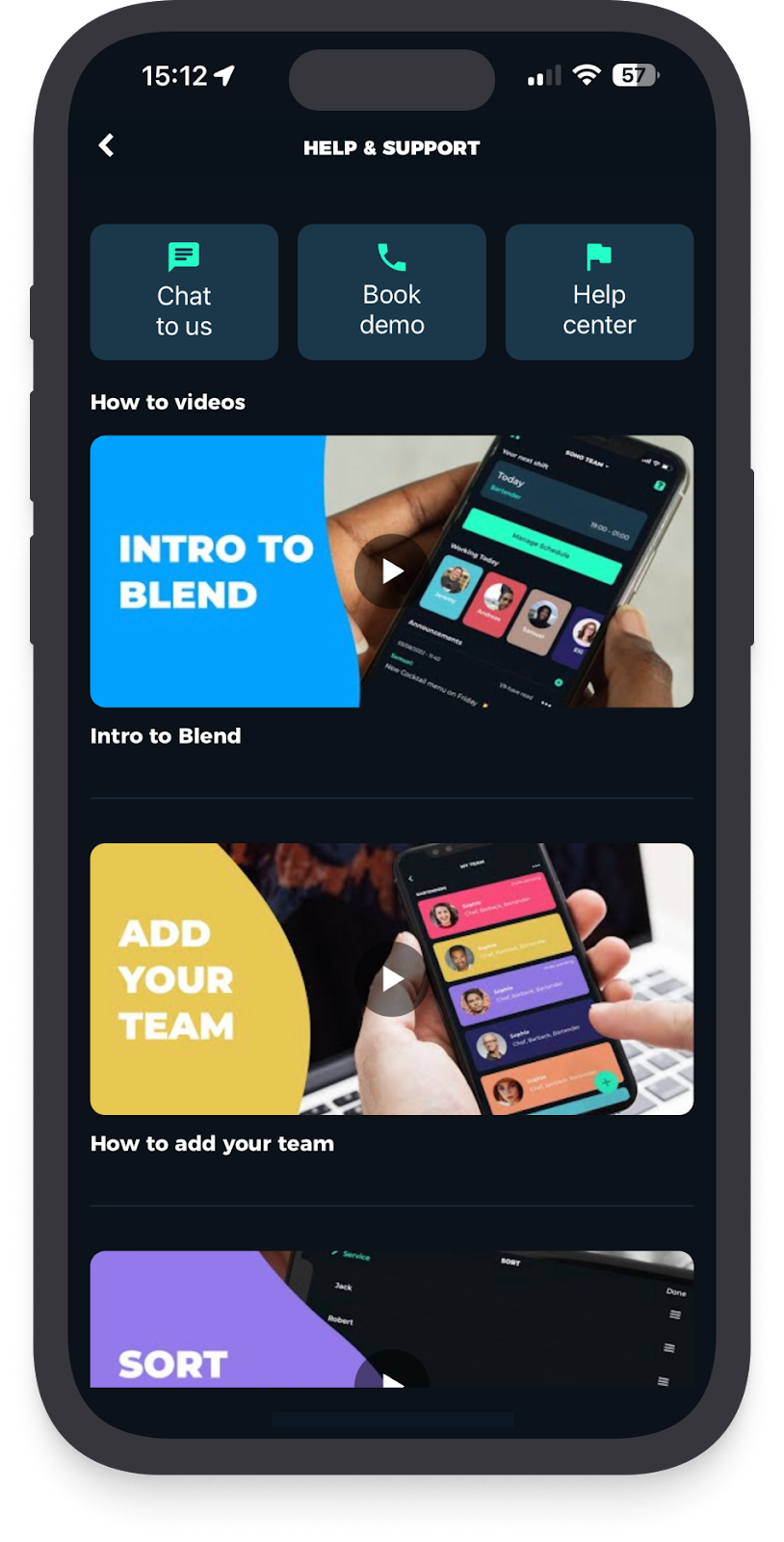 Blend is available to companies in the food industry for a 14-day free trial, during which they can create free plans and schedules to learn how it operates and gain insight into its procedures. In addition, Blend provides companies with priority support and a cloud-based application designed to ensure that no reports or data are lost during free trials.
All in all, leave management software is becoming increasingly significant for businesses, especially in the food industry. In today's fast-paced business world, restaurant managers and HR departments need to find better ways to manage their teams' absences, schedules, paid time, and attendance. The manual processes of using spreadsheets, emails, and paper forms to manage employee time off are no longer sufficient.
Blend is an employee scheduling and shift planning app ideal for managing staff, covering all areas a business may be concerned about regarding its employees.